Cadre VR is an early-stage startup focused on creating live-action films for virtual reality headsets. 
​​​​​​​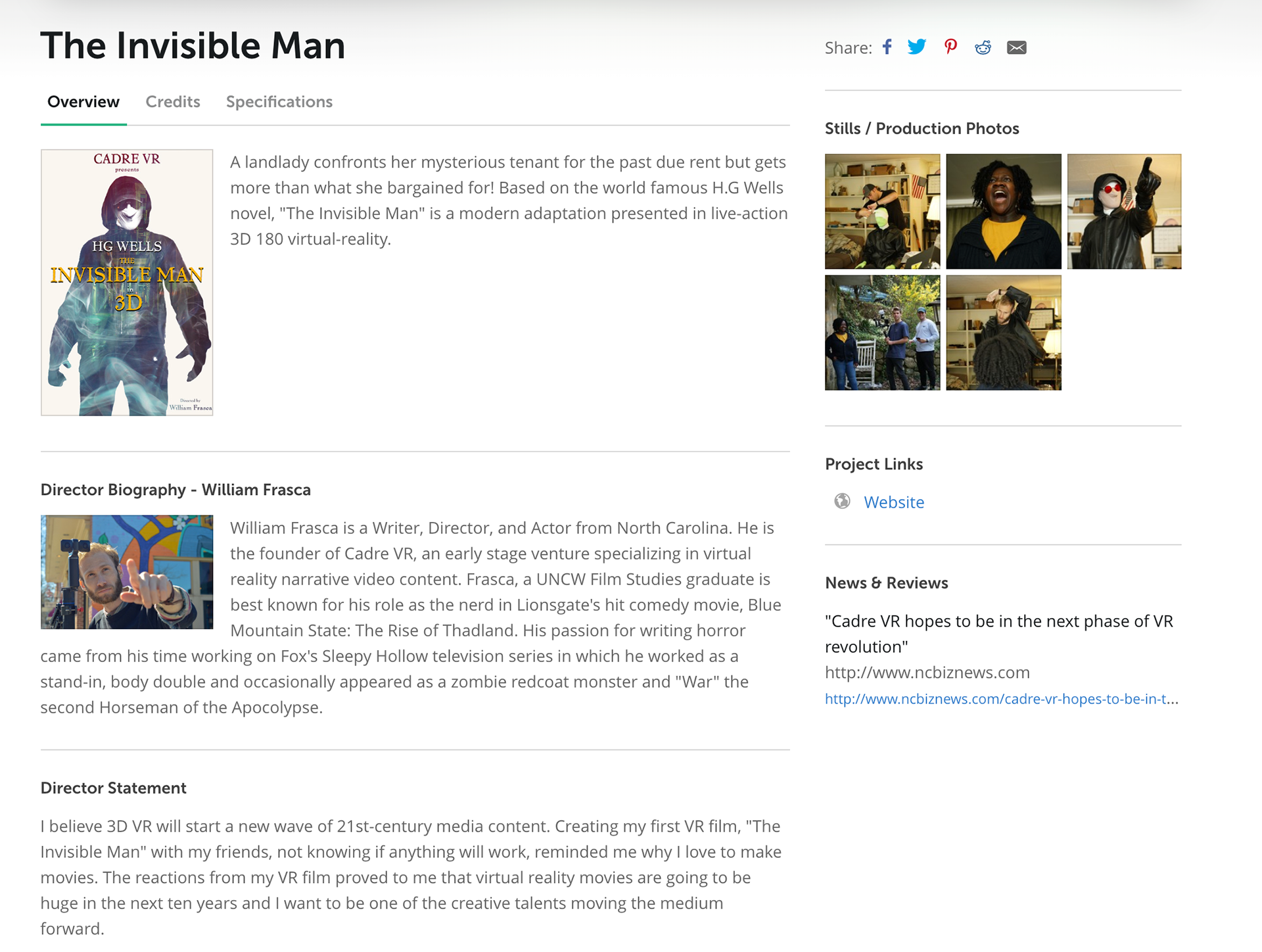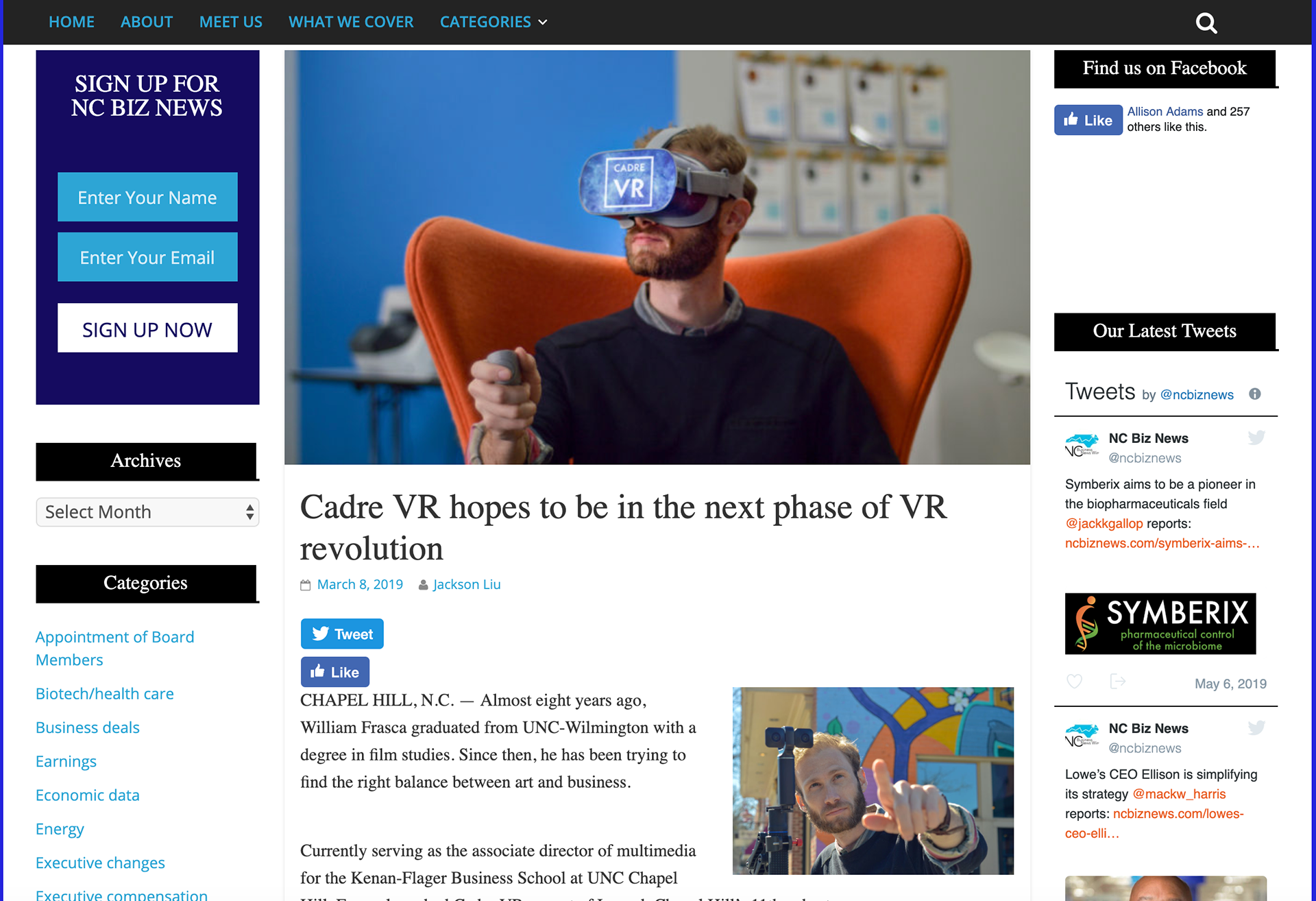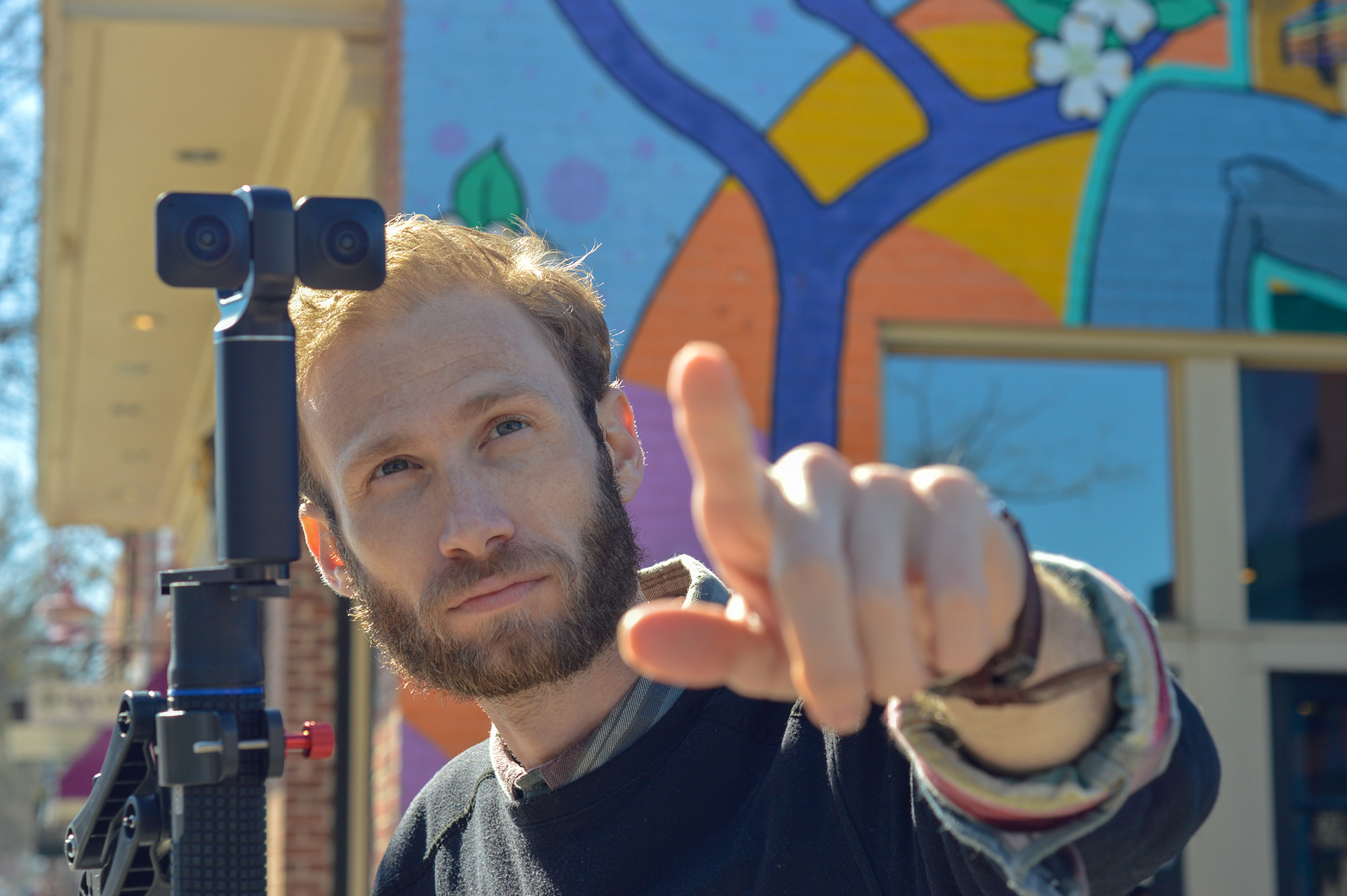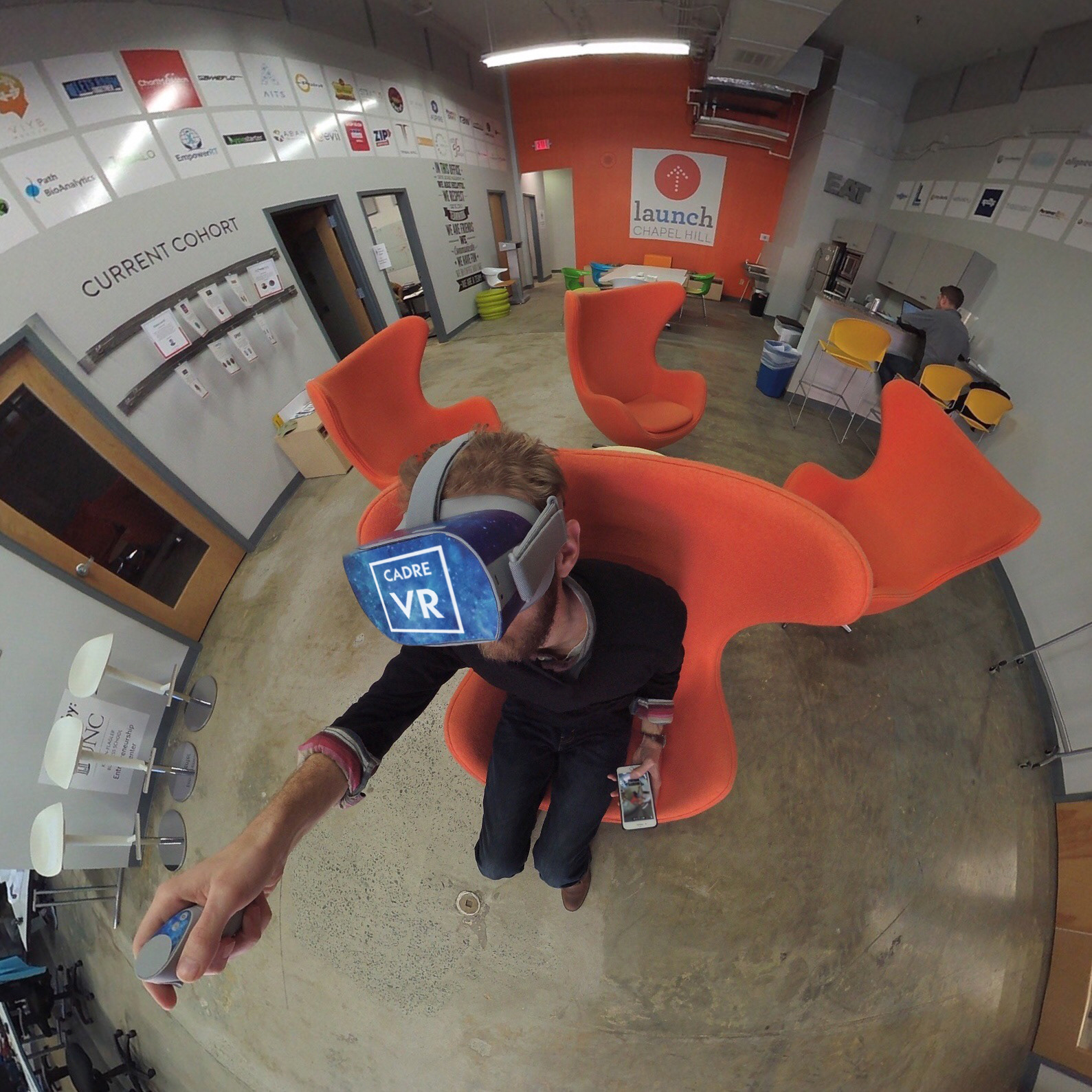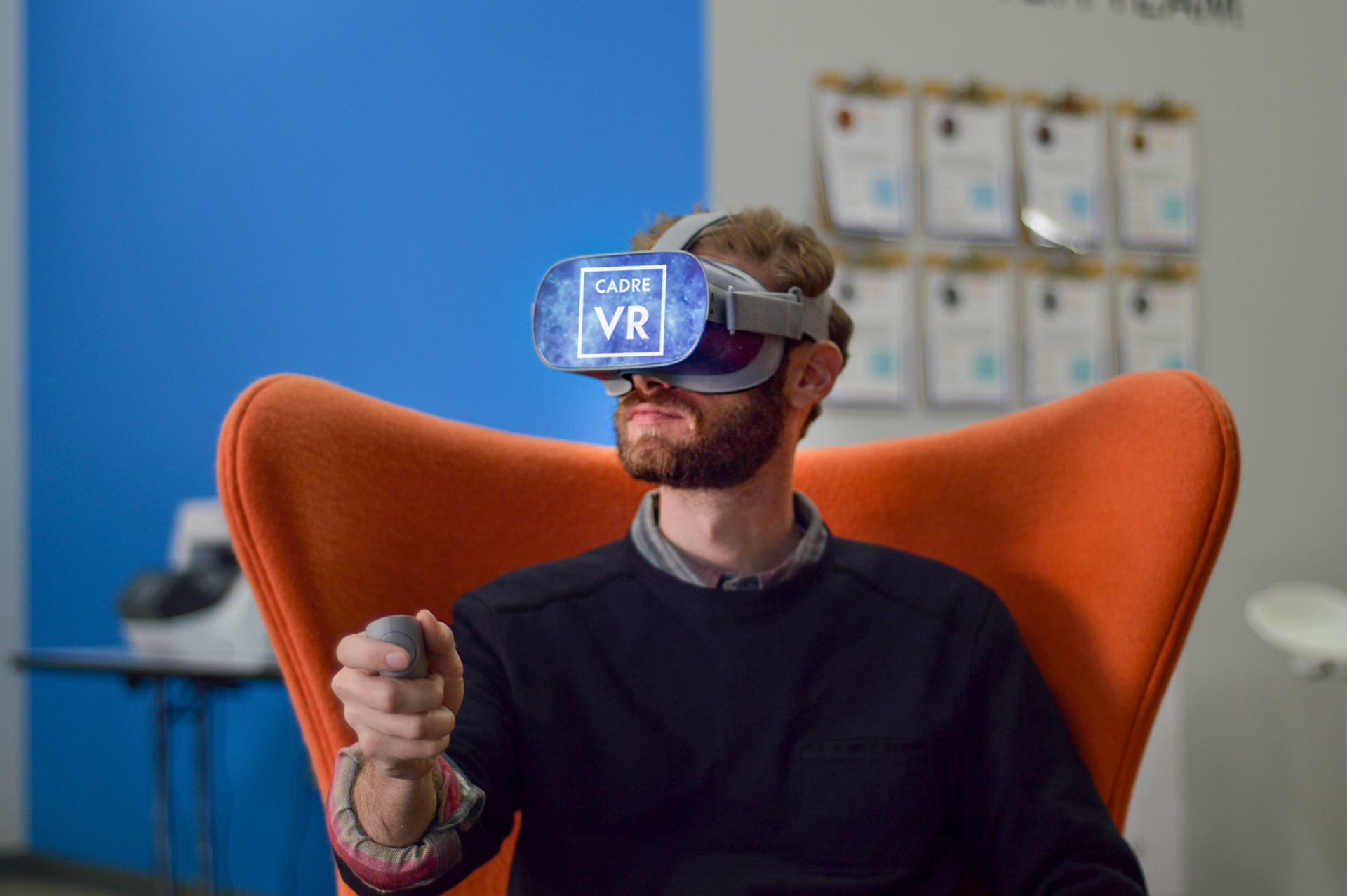 Cadre VR was founded March 2019 in Chapel Hill, NC by Actor & Filmmaker William Frasca. The startup was part of the 12th cohort of the UNC Launch accelerator program and was selected to be part of the 2019 UNC Innovation Showcase for new technology.
Frasca believes that the fast-growing Virtual Reality ecosystem needs movies created for VR viewing and not repurposed 2D videos. 
With his background working on sets of big blockbuster movies, William understands that people want familiar stories told to them in new ways. 
Cadre VR took inspiration for its first VR film from HG Wells Science fiction horror masterpiece, "The Invisible Man."
Frasca adds a modern twist to this classic story in this experimental short VR film. HG Wells The Invisible Man is currently in consideration for several international film festivals. 
Cadre VR is in post-production of it's second VR movie, "Virginia Dare," and in development of a modern adaptation of Mary Shelly's "Frankenstein."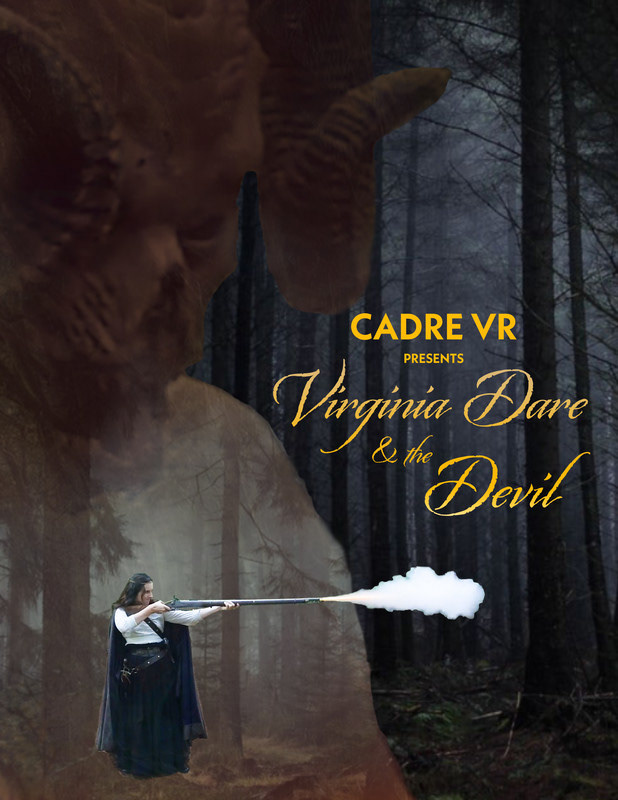 Stay tuned for more information on our newest film:
Virginia Dare & the Devil